The 1956 Hawaii Mile Trial Remembered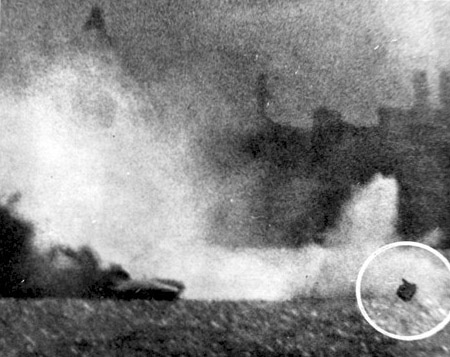 The first race for Unlimited hydroplanes in Hawaii occurred in 1990. But the first APBA-sanctioned activity in that state for Unlimiteds took place long before that.
In early 1956, before the start of the regular season, a mile/kilometer straightaway trial was conducted on Keehi Lagoon. Two boats participated: Scooter Too and the original Hawaii Kai, owned by Henry and Edgar Kaiser. Jack Regas drove Scooter Too; Ken St. Oegger handled Hawaii Kai .
The Kaiser team was aiming at the then-current world record of 178.497 miles per hour, established in 1952 by Stan Sayres in Slo-mo-shun IV. The Kaisers' record attempt ended in failure. Hawaii Kai was completely destroyed while doing an estimated 193 MPH. Pilot St. Oegger was seriously injured.
For a while, St. Oegger toyed with the idea of building another boat, to be named Hawaii Kai II, and trying for the record again. But the plan never reached fruition.
In the mean time, Edgar Kaiser had another boat, tentatively titled Hawaiian Village, waiting in the wings. He renamed this craft Hawaii Kai III, which became a racing legend.
In late 1957, the Kaisers finally realized their straightaway record ambitions. With Regas at the wheel, Hawaii Kai III became the fastest propeller-driven boat in the world with an average speed of 187.627 over the measured mile on Seattle's Lake Washington, near Sand Point.