Whispering Turbines
Whispering Turbines – Powering Winners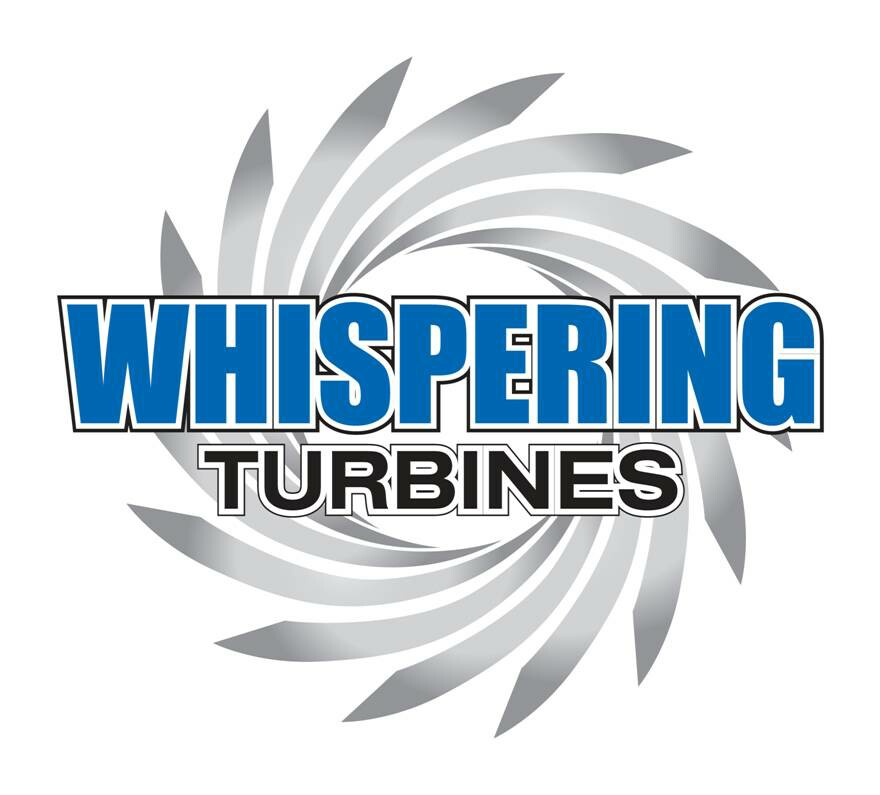 In a career as an unlimited crewman dating back to 1972, Tracy Bratvold built Rolls Royce Merlin and Griffon engines for teams like Circus Circus, Budweiser, Tide and Pringles.
With the dawn of the turbine era, Tracy became one of the sport's premier turbine technicians and eventually grew his knowledge into a thriving family industry that supplies turbine power to a number of racing and other applications.
In 1989 Tracy and wife Cindi combined their love of the beautiful Bitterroot Valley of Western Montana with the opportunity to start a business that would meet the growing need for turbine technology in racing and aviation. In 1990, their company received FAA approval for turbine overhaul and repair and the shop outside of Hamilton, Montana began to grow. Today, son Adam is the company's lead turbine mechanic and is a familiar face on the Unlimited Hydroplane and Offshore circuits.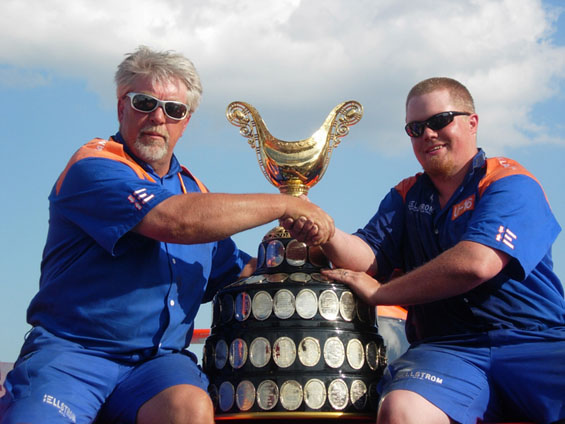 2011 was a Banner Year for Whispering Turbines as WTI engines powered the U96 to the 2011 H1 National Championship and the team's fourth consecutive Gold Cup in Detroit. The Miss Geico Race Team won the World Championship for the 6thyear (the last 3 with WTI engines) and Bill Tomlinson's My Way set the Unofficial record for the Lake of the Ozarks Shootout 2011 at 208/223MPH.
Tomlinson's impressive 208 mph pass can be seen in the video HERE.
Whispering Turbines customers are quick to sing the company's praises, including – Erick Ellstrom, owner of the 96 Spirit of Qatar, who says, "Having campaigned now for 18 years one of the winningest H1 Unlimited Hydroplanes, I want to send out a big "Thank You" to Tracy and Adam Bratvold at Whispering Turbines, Inc. They have given us their continued support and have provided our race team with gas turbine engines that have powered us to several National and World Championships. Since the inception of this race team, we have relied exclusively on WTI prepared engines. Their expertise and knowledge of their product shows in the results that our team has achieved over the years. WTI is the best in their field, and it shows by the engines they produce- dependable, gorgeous, fast engines!
Scott Colton, manager of the Miss Geico offshore team says, "The World Champion Miss Geico Race team has enjoyed tremendous success with its Whispering Turbines engines. These two T-53 703 turbine engines from Whispering Turbines that power Miss Geico to speeds in excess of 200 mph have raced almost twenty (20) races in the harshest extreme salt water environments under the most difficult conditions and yet Miss Geico continues to gobble up victories. "We couldn't be happier with our friends, Tracy and Adam Bratvold", quips Marc Granet, driver. Gary Stray who oversees the Miss Geico Race Team and has over 25 years in the marine racing industry concurs, "we are really pleased with the performance of our engines." Heading into the World Championships Miss Geico is seeking its sixth consecutive World Title.
Mark Duffy of Central Copters in Bozeman, Montana adds, "I appreciate the great work that Tracy, Adam, and Crew have performed on my helicopter engines. These days it's hard to find the personalized service and attention to detail that Whispering Turbines provides. I know that when the engine work is completed at their shop they have my best interest in mind, I appreciate that!"
John Cosker of Mystic Powerboats says, "I have been building and running turbine boats for well over 10 years now. After dealing with a number of different turbine builders I have found Whispering Turbines to be the best built most dependable turbines on the market. At the 2011 LOTO Shootout I had the privilege of running Bill Tomlinson's My Way boat on the course for most of the day on the Sunday of the event with a pair of WTI T55 engines at nearly 3,000 HP each. Run after run the Whispering Turbine engines pulled strong with unbelievable power accelerating the boat hard even at 223 mph. Being able to run a boat as hard as we did that day and then driving it back on the trailer at the end of the day to go home without one issue with the engines is a testament to true build quality. I would recommend Whispering Turbines for their absolute dedication to quality as well as their professionalism.
And Bill Tomlinson adds, "I have owned four turbine powered cats over the last 15 years .Over that period I have dealt with a few other turbine shops with limited confidence. The T 55s which are in the current My Way were built by Whispering Turbines and have run great. My first choice is always to deal with honest and fair people. Tracy and Adam are both and go the extra mile whether at their shop or if necessary at your location."
December 17th, 2011
[H1 Unlimited]