Bill Wurster
Bill Wurster - Then and Now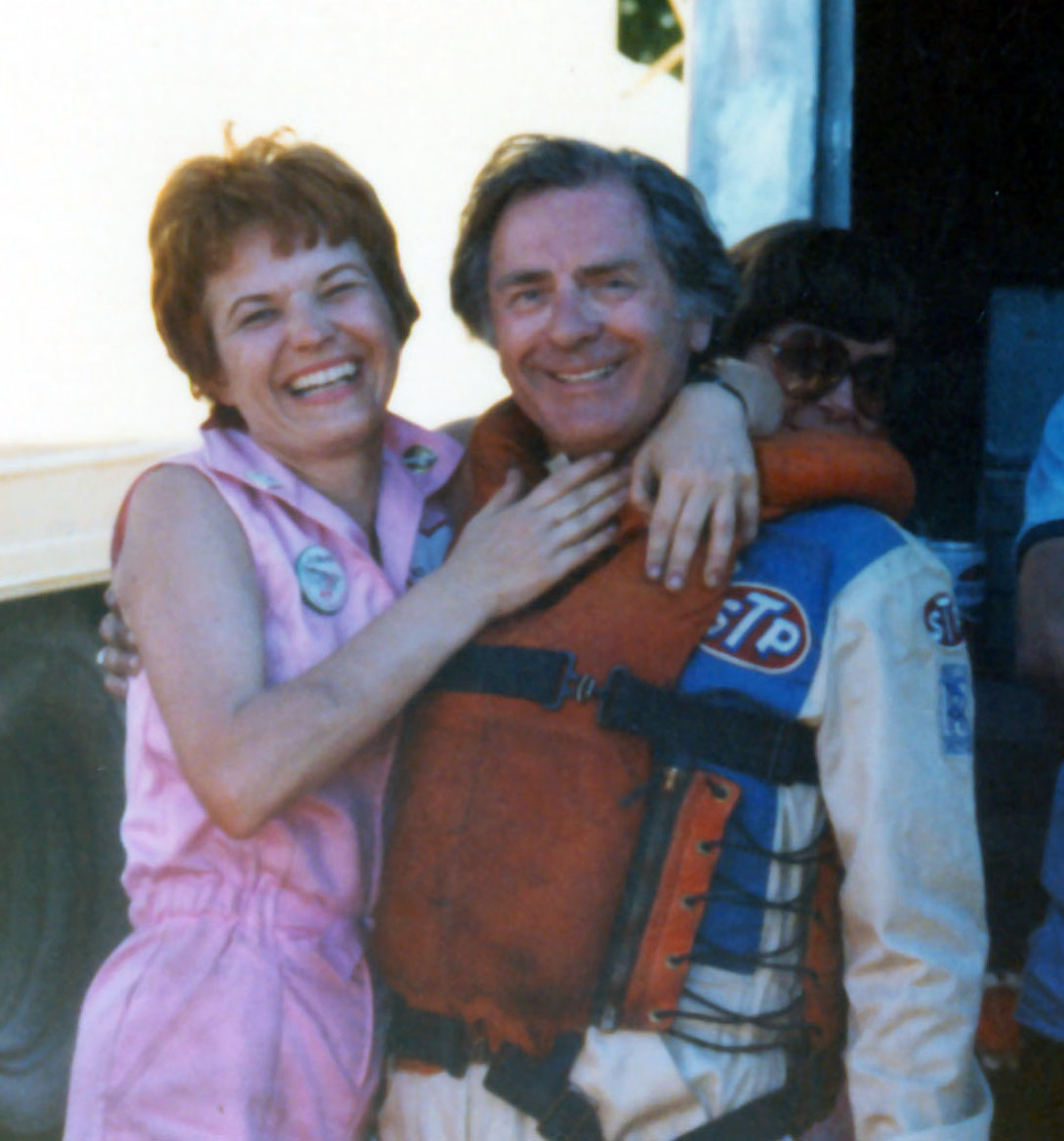 As the story goes, Bill Wurster was sitting in his pleasure boat tied to the log boom at Lake Washington in 1967, watching the Seattle Seafair hydroplane race. He made a bet with his brother that one day he would pilot one of those awesome machines--an Unlimited hydroplane.
That didn't happen for another five years. Wurster initially raced outboards. Then, in 1972, he realized his ambition by qualifying as the rookie driver of Bob Gilliam's Valu-Mart (U-21).
Bill captured his first trophy as an Unlimited competitor when he won the Consolation Heat at the 1972 Seafair Regatta. He and the Allison-powered Valu-Mart defeated the likes of Jim McCormick in Miss Timex and Chuck Hickling in The Smoother Mover at 101.887 miles per hour--a respectable speed for an old-style rear-cockpit/forward-engine design of race boat.
A master of the clock start, Wurster's best finish as a Thunderboat driver was his third-place in the 1977 San Diego race with Oh Boy! Oberto.
Bill parted company with Gilliam after 1973 and joined forces with owner Bob Murphy. He went on to see competitive action with Kirby Classic in 1974 and Sunny Jim Jam in 1975.
Wurster's Unlimited box score includes a fifth-place in the 1974 APBA Gold Cup at Sand Point in Seattle, a race widely regarded as one of the most destructive in history. Despite the extremely rough water, Bill managed to finish all four 15-mile heats.
An Unlimited owner since 1976, Bill combined forces with Doug McIntosh in 1977. Under the banner of Wurmac Racing, they campaigned three different low-budget Unlimiteds on the Thunderboat tour.
After retiring as a driver, Wurster hired Offshore racer Bob Maschmedt to take his place in the cockpit. In 1979, he and Bob traveled the circuit with Dr. Toyota--the former 1972 Valu-Mart hull--and finished fifth in National High Points.
Bill's team was not a top-dollar operation in the late 1970s. Indeed, Wurster often had to double as his own truck driver as he transported his boat from race to race across the country in those days.
Inactive in 1980, Bill upgraded his program and purchased the former turbine-powered U-95--a state-of-the-art hydroplane designed by Ron Jones. In 1981, with rookie Scott Pierce at the wheel, Wurster's reconstituted team finished fourth in National Points and took second in the Silver Cup at Detroit as Miss North Tool with Rolls-Royce Merlin power.
A sales executive with the Kirby Vacuum Cleaner Company, Bill diversified his business interests in the early 1980s. He operated a tavern in north Seattle that was known as Bill Wurster's Roostertail. A fashionable nightspot, which featured a hydroplane motif, the establishment was also known by its nickname as "Bill Rooster's Woostertail."
Bill accumulated eight victories as an Unlimited owner. Perhaps the most popular of these is the 1992 Rainier Cup in Seattle--his hometown. Driver George Woods powered The Tide to a "come-from-behind" triumph in the Final Heat on that memorable day. This occurred only a month after suffering major damage at the Madison Regatta where the right sponson ripped off.
In addition to the victory in Seattle, Wurster and Woods took second-place at Miami, Detroit, the Tri-Cities, and Kansas City en route to placing runner-up to Miss Budweiser in National High Points in 1992.
Wurster's other wins include: Miami, Florida (1985) with Executone; Detroit, Michigan (1987) with Mr. Pringle's; Madison, Indiana (1988) with Mr. Pringle's; and Miami, Florida (1989) with Mr. Pringle's--all with driver Pierce.
He also has a first-place finish in the 2003 Tri-Cities, Washington, Columbia Cup with Llumar Window Film and pilot Mark Evans. At age 80, this victory made Wurster one of the oldest owners in Unlimited history to ever win a race. (Ed Cooper. Sr., was 84.)
For 2005, his final year of competition, Bill Wurster went "North of the Border" and hired Jean Theoret as his driver. The French-Canadian Theoret had for years dominated the Grand Prix Class of hydroplane racing but, at age 43, had never driven an Unlimited hydro.
Theoret justified Wurster's faith by winning two consecutive races for Bill with Llumar Window Film in 2005: the Chevrolet Cup in Seattle and the Music City Hydrofest in Nashville
Bill Wurster now had eight wins in the Unlimited Class since 1985. This was the first time that he had ever won two races back-to-back. He had come a long way since that day on the Seafair logboom when he dreamed of being a major player in "Water Racing's Greatest Show."
After nearly four decades of power boat racing, the inimitable Mr. Wurster decided to call it a career. He sold his equipment inventory in a package deal to Billy and Jane Schumacher of Seattle.
The Schumachers raced the boat in 2006 as Miss Seattle and as Miss Beacon Plumbing. Most of the Llumar Window Film crew accompanied the boat in the transition from Bill to Billy.
As a spectator during the 2006 season, Wurster had the satisfaction of watching his former boat and team win three races--the APBA Gold Cup at Detroit, the Chevrolet Cup at Seattle, and the UIM World Championship at San Diego--with Jean Theoret driving.