Roy Duby
Roy Duby Remembered [1999]
By Fred Farley - APBA Unlimited Historian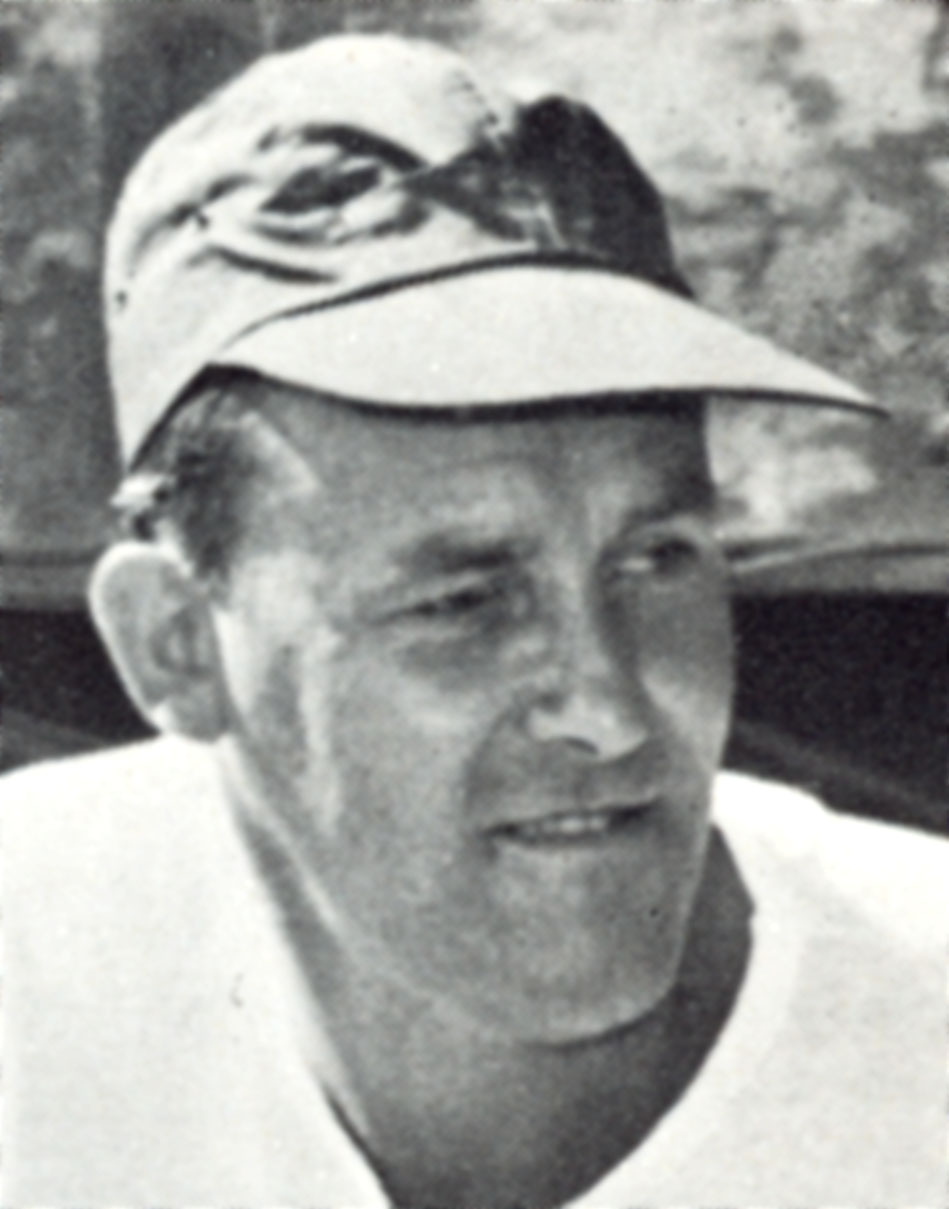 Roy Duby, the famed "200 Mile An Hour Man" of Unlimited hydroplane racing, passed away on March 4, 1999, in Key Largo, Florida. He was 87.
Duby, whose career spanned the early 1950s to the early 1970s, will forever be identified as the driver who officially broke the 200 mile an hour barrier for propeller-driven boats. On April 17, 1962, Roy guided George Simon's Miss U.S. 1 through the measured mile at Guntersville, Alabama, with an average speed of 200.419. This eclipsed the previous high of 192.001, set two years earlier by Bill Muncey in Miss Thriftway.
Duby also set a new kilometer mark of 198.168 on April 17, 1962. Both records are still on the books after all these years.
Miss U.S. 1 was a Rolls-Royce Merlin-powered hull, for which Roy was the crew chief. It was built in 1957 by Les Staudacher, an exact copy of an earlier Miss U.S., designed and built in 1953 by Dan Arena.
Although best known for his straightaway records, Duby spent most of his career as a shore mechanic and, at one time or another, worked for just about every Thunderboat team that ever headquartered in Detroit, Michigan.
Roy did not have the same luck in competition as he did on the measured mile. As a driver, he participated in only about thirty races between 1951 and 1967. In the tradition of Walt Kade, Duby usually appeared in the dual role of driver and crew chief.
Roy handled Jack Schafer's Gold'n Crust a few times in 1951 but was hampered by mechanical difficulties. Duby suffered critical injuries when he broke his back while testing the twin-Allison-powered Such Crust III of 1952.
Roy bounced back in 1954 when he piloted Trot-A-Long, the former Such Crust V, at the Silver Cup in Detroit and finished fourth.
His first big success in racing came in 1955. That's when he teamed with owner/bandleader Guy Lombardo and driver Danny Foster as crew chief of Tempo VII, under the sponsorship of Decca Records.
After being rammed by another boat at the Detroit Memorial and catching fire at the Seattle Gold Cup, the Foster/Duby/Lombardo combination came alive and dominated the second half of the season.
They won the Copper Cup at Polson, Montana, and the Silver Cup, which was designated as the National Championship Race for Unlimiteds. From there, Tempo VII captured the President's Cup at Washington, D.C., the International Cup at Elizabeth City, North Carolina, and the Governor's Cup at Madison, Indiana.
His straightaway performance with Miss U.S. 1 aside, the 1955 campaign with Tempo VII was Roy Duby's finest hour. He and Foster and Lombardo were clearly the dominant team. But it wasn't easy. They had to outrun the likes of Muncey in Miss Thriftway, Chuck Thompson in Miss Pepsi, Bill Cantrell in Gale IV, Lee Schoenith in Gale V, and Jack Bartlow in Miss U.S.--one of the most competitive fields in Unlimited history.
After the retirement of Tempo VII, Roy went to work for Joe Schoenith's Gale Enterprises team. He was mainly a shore mechanic but saw occasional cockpit duty with Gale IV, the second Gale V, and the first Gale VI, between 1956 and 1958.
Then began Duby's historic association with Simon's Miss U.S. racing team, which was to last intermittently from 1959 to 1970.
With Roy as crew chief and Don Wilson as driver, Miss U.S. 1 was always a factor. When Wilson wasn't available to drive, Duby filled in a few times as relief driver. In this capacity, he finished fifth in the 1960 President's Cup and third in the 1961 Indiana Governor's Cup. This led to his date with destiny on Guntersville Lake in 1962.
Roy's 200.419 mark has been challenged frequently over the years but never surpassed. Some of the teams that have tried include Miss Budweiser in 1966 and 1979, Tahoe Miss in 1966, Pride of Pay 'n Pak in 1969, Red Man in 1974, and The Squire Shop in 1979.
Although Duby didn't drive in competition in 1962, his team gave him the honor of qualifying Miss U.S. 1 for the APBA Gold Cup at Seattle. He posted a 3-lap average of 106.789 around the 3-mile Lake Washington oval.
Roy went back to work for the Schoeniths in 1966. A pet project of Duby's was a hybrid engine that he developed, called a "Dubinhauser," which utilized parts from both an Allison and a Rolls-Royce Merlin. The "Dubinhauser" was used in the Smirnoff hydroplane at the 1966 San Diego Cup on Mission Bay. Roy, in one of his last appearances as a driver, finished an overall fourth in that race and beat the National Championship team of Mira Slovak and Tahoe Miss in Heat 1-C.
Following his retirement from racing, Duby stayed close to his many friends in the Thunderboat sport. At the 1985 Madison Regatta, he even took the wheel of a Formula-4 stock outboard tunnel hull in an exhibition race on the Ohio River.
To the end of his life, Roy liked to keep track of new developments in the sport. The technology of the new turbine boats fascinated him. He once told an interviewer, "I'd like to go for a ride in one of those, someday."